Roman Möckli, Ingvar Groza, Samuel Widmer and Jan Hurni beat 36 international teams to win the Talisker Whiskey Atlantic Challenge, the toughest rowing race in the world. They completed the 4800-kilometre journey from La Gomera in the Canary Islands to Antigua in 34 days, 23 hours and 48 minutes.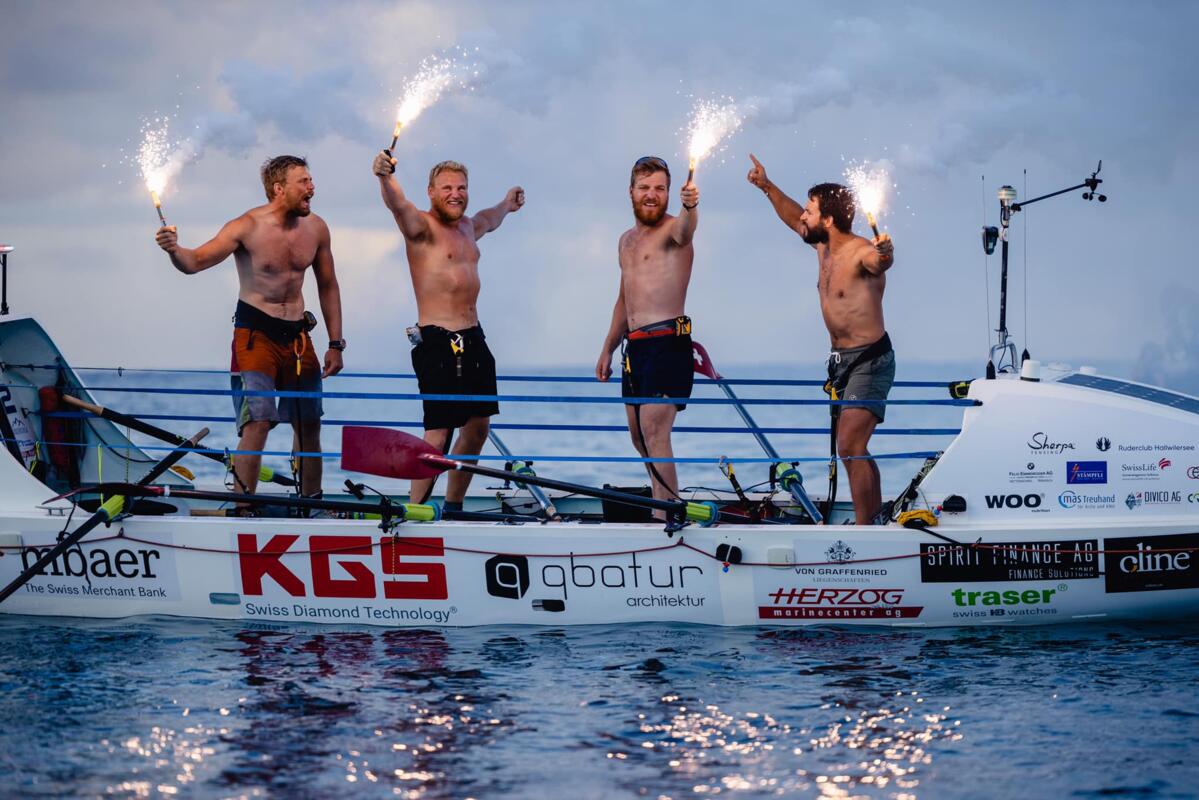 The Challenge started on 12 December 2021. All participants had to push their physical and mental limits in this race. The four Swiss rowed non-stop in 2 or 3-person shifts. In total, the team "Swiss Raw" made over 1.5 million rowing strokes during the race, and each rower burned over 50'000 calories per week and consumed just over 10 litres of water per day. The team has battled 20-foot waves, storms, constantly changing weather systems, sleep deprivation, excruciating body wounds and inflammation.
Yves Neupert, team manager of "Swiss Raw" on the win: "We are thrilled to have won the Talisker Whiskey Atlantic Challenge. The Talisker Whiskey Atlantic Challenge 2021 lived up to its name as the toughest rowing race in the world. The weather was particularly challenging for the teams this year, as there was no tailwind, and therefore more rowing was required. 
MBaer supported this great mission as a sponsor of "Swiss Raw". Because to reach the finish line, the rowers needed stamina, determination, teamwork, and strength of character to succeed. These values are also crucial for long-term success at MBaer. 
Paul-Michel von Mérey, a representative of the sponsor MBaer Merchant Bank of "Swiss Raw", adds: "For us, this was a unique opportunity to work with a highly motivated, dedicated team that is willing to push themselves to their limits and achieve extraordinary things. MBaer congratulates the team on this tunning triumph and phenomenal win."
By taking part in the Talisker Whisky Atlantic Challenge, the young men are also raising funds for charity. The rowers from "Swiss Raw" therefore launched their crowdfunding project. The rowers support the Swiss children's charity «Kovive» with crowdfunding. They want to be a role model for young people and show how they can conquer the world and overcome incredible challenges with their actions.